Year 2 Home Learning – Week commencing 15th June
Year 2 Home Learning
Hello Year 2s and welcome to another week of home learning!
We hope you have had a good week at home.  Hasn't the weather turned colder? Hopefully you are still managing to get outside and get some fresh air. At school, we are getting outside most days to do some outdoor learning. Thank you to those of you that commented on last week's blog post.  We really love hearing from you and finding out what you have been doing, so please leave us a comment, even if it is just to say hello and let us know you're OK. We check the blog for comments every day, so if you have any problems or questions with your home learning, we will get back to you as soon as we can. We will also be telephoning you all at some point over the next couple of weeks to have a catch up and say hello, which is exciting as we are missing you all!
This week is going to be roarsome! Lots of your home learning is going to be all about dinosaurs, so have fun and we will speak to you all soon.
Mrs Anstey, Mrs Norris, Miss Nice and Miss Croot.
Reading
Well done to those of you reading at home regularly.  It has been great to see so many of you reading the books we have been assigning on the Scholastic site and having a go at the quizzes.  We have assigned you two more dinosaur books this week.
Remember to read them carefully and to then have a go at the quiz.  We can see who is reading carefully (and anyone who skips through the pages quickly without reading) and how well you do on the quiz, so keep up the great work.  If you have other dinosaur books at home, have a read of those too and see of you can choose a dinosaur that is your favourite.
If you have any problems with logging into Scholastic please email enquiries@ectonbrook.org.uk
This week's reading stars are the following children, who have read the assigned book carefully and successfully completed the quiz.
Reading Stars
Maisie
Amelie
Carly
Oscar
Lauma
Harry
Mia S
Eri
English
There are a range of activities that you can do in English this week.  You can choose the ones that interest you the most.  Try one, two or all of them if you want!
There is a great programme on CBBC that I'm sure lots of you have seen called Deadly Dinosaurs. This is a clip from one of the shows about the Spinosaurus.  Watch it carefully.
Activity 1:
Think about all the information you saw and heard about the spinosaurus.  Can you write a description of the dinosaur? Try to include some wonderful adjectives when thinking about what it looks like and some great verbs and adverbs to describe how it moves.
Here is an example of a sentence: The enormous, fierce spinosaurus stands as still as a statue as it waits silently to catch its prey.
Activity 2:
Can you find out some information about another dinosaur of your choice? Turn this information into a fact file all about the dinosaur that you have picked. Your fact file could contain a labelled picture of the dinosaur, how big the dinosaur was, how fast it could move, what it ate and any special features that it had. Can you include headings in your fact file? Don't forget to use conjunctions such as 'because', 'but' or 'so' to add more information to your sentences.
To find out some facts, there are lots more Deadly Dinosaur clips available when you follow this link:
https://www.youtube.com/results?search_query=bbc+earth+unplugged+deadly+dinosaurs+
There are also lots of dinosaur facts on the CBeebies page for Andy's Prehistoric Adventures here: https://www.bbc.co.uk/cbeebies/curations/dinosaur-facts
Activity 3: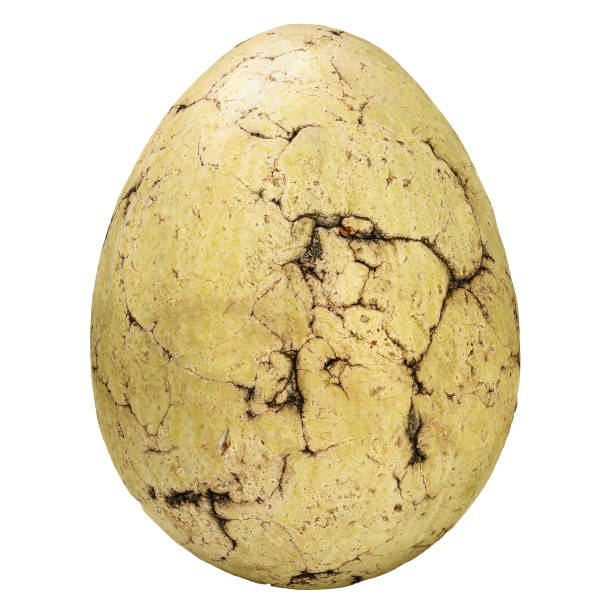 Imagine you are out for a walk one day and in the bushes, at the side of the path, you spot something unusual.  You decide to take a closer look and as you move the plants and grasses out of the way, you realise that it is an egg! But this is no ordinary egg.  It is the biggest egg that you have ever seen, it is huge! Thinking that this could be something exciting, you decide to wrap the enormous egg in the jacket that you are wearing and take it home with you to look after.
Can you write a story to tell us what happens next?
Activity 4:
Can you create a 'Who am I?' riddle about a dinosaur of your choice?
Research a dinosaur and find out some facts about that dinosaur.  Use the facts to write some clues? Can your family work out which dinosaur you are describing using your clues?
Here's an example:
I grew to about 8 metres long and 3 metres high.
I lived at the same time as the scary, meat eating Tyrannosaurus Rex!
I was a herbivore.
I had a thick frill around my neck which made it hard for other dinosaurs to grab my neck.
My name means three horned face because of the three large horns on my head.
Who am I?
(Tricerotops!)
Maths
The boys won this week's TT Rockstars battle.  We have set up another boys v girls battle this week so let's see if the girls can win this time! Have fun!
Below are some dinosaur facts, we want you to think about how long (the length) dinosaurs were. We've got some activities you can try out:
Activity 1: Put the dinosaurs in length order: from the smallest dinosaur to the longest dinosaur. CHALLENGE: Can you work out the difference between each length? The Iguanodon is 1 metre taller than the Stegosaurus because it is 10metres tall and the Iguanodon is 9 metres tall. Remember to record your working out and use objects around the home to help you.
Activity 2: Can you do the same for the height of the dinosaurs? Which dinosaur is the shortest? Which is the tallest? What is the difference between these two dinosaurs?
Activity 3: If you have a ruler or a measuring tape at home can you find any objects around the home that are the same height as the Velociraptor (0.5m = 50cm). If not, use your hand to measure objects and see if you can find any that are the same length.
Activity 4: Which dinosaurs length is DOUBLE the dinosaurs height? Think about how you worked this out. What is double? Can you think of some more numbers you could double?
Science
Follow this link to the BBC Website. This is an online game with lots of different dinosaur activities. While you are playing this game you will be 'working scientifically' – that means thinking like a scientist! A scientist who studies Dinosaurs is called a Palaeontologist.
https://www.bbc.co.uk/bitesize/topics/zdp4382/articles/znc3y9q
How do we know about dinosaurs? They lived such a long time ago people weren't around to take photos of them or draw pictures. So scientists have to use fossils to work out what dinosaurs looked like, what they ate, when they lived and how they moved. Have a look at this video that shows how fossils are formed.
Can you have a go at making some of your own fossils?
You will need:
1 cupful of plain flour (about 250g)
half a cupful of table salt (about 125g)
half a cupful of water (about 125ml)
some plastic toy dinosaurs or other animals.
How to make your fossils:
1. Preheat the oven to its lowest setting and line a baking sheet with baking parchment (an adult will need to do this step for you).
2. Mix the flour and salt in a large bowl. Add the water and stir until it comes together into a ball.
3. When the dough forms, pinch off small fistfuls to shape into flattened rounds, similar to the shape and size of a cookie. Press your dinosaur toy into the dough.
4. Repeat with your other creatures. You could make some that are footprints too!
5. Add your fossils to your baking sheet and put into the oven. (an adult will need to do this bit too!). Bake until your fossils have dried out. The amount of time needed to bake depends on size and thickness; thin flat fossils may only take 45-60 minutes, thicker fossils can take 2-3 hours or more.
When your fossils have cooled down, you could paint them or you take them out into the garden and hide them.  You could then pretend to be a palaeontologist and go on a hunt to find them!
Creative
We have included a video this week of a dinosaur drawing lesson. Draw with Rob is a fantastic YouTube channel that will give you the opportunity to draw something you never thought you could! Have a go at drawing the dinosaur and let us know how you get on. Your grown ups can send us pictures on the school Facebook page via Messenger.
Want more?
The Natural History Museum has a great page of ideas for dinosaur things to do at home.  Follow this link to see more: https://www.nhm.ac.uk/events/dinosaur-activities-for-families.html